Skyrim Nude Females removes the underwear from female characters in Skyrim, and updates the textures based on what one would expect to see underneath.
The  female nude mod textures are all high-res (2048×2048) and seamless in the current version.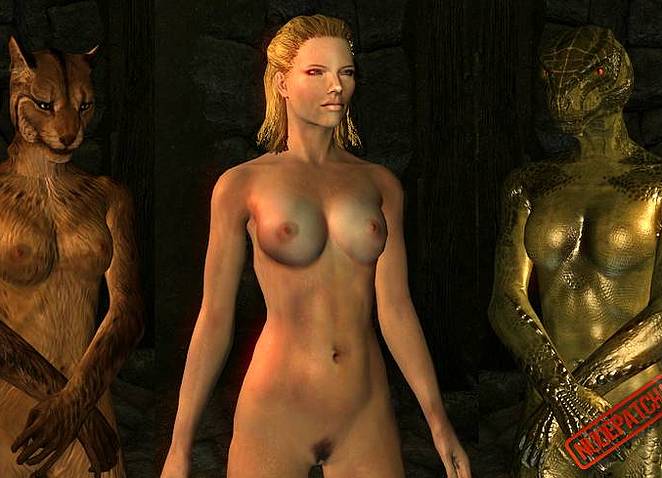 Installation of Skyrim female nude mod:
1. Backup Skyrim \Data folder
2. Extract mod's pack into your Skyrim data folder (this should be your Steam folder\steamapps\common\skyrim\Data\).
This will install the mod with the default female Clean textures with pubic hair.
Uninstalling skins:
To uninstall, just remove the installed naked patch files. These will be located in:
– Data\meshes\actors\character\character assets\
– Data\textures\actors\character\argonianfemale\
– Data\textures\actors\character\female\
– Data\textures\actors\character\khajiitfemale\
Enjoy!