The Nude patch is only for C1 to C3, all other versions are not supported yet.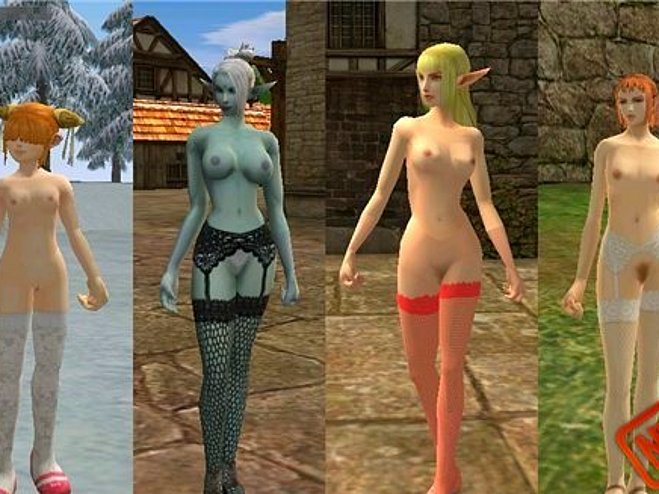 ***
Lineage 2 nude skins C1
How to Install the skins:
Copy the "chargrp.txt" to your Lineage 2 system folder.
Copy the "EdWarSet.utx" to your Lineage 2 system folder textures.
enjoy …………..
Lineage 2 nude patch Cronical 3
First, a brief comment.
This patch is not mine and also the German Liesmich.txt not from me. I have only this a little, after I had some problems installing the nude patches.
This file  to Lineage 2 – 3 Cronical nude patch of the pagewww.nudepatch.net !
The original patch is from someone else.
First, before you start the nude patch should be in the "Lineage II" Creates a backup copy of the system directory. It is enough if you just copied the folder "system" in the same directory.
so you always have the nude patch Modifications make  and Linage II play normally, when you return the original "manufacturing system" directory.
Copy .. \ Lineage II \ system \ "for example" .. \ Lineage II \ System original \ ".
If this is done, you unpacked the L2-C3 nude patch in some temp. Directory.
This patch is a folder called System. For that you copied the following files in the ".. \ Lineage II \ system \" Directory:
patcher.exe
l2endec.exe
loader.exe
gg-bps.dll
More is not.
Your now, best from a Command window, the "Start patcher.exe. This should report to the end no errors, otherwise something is wrong with the installation.
Is the "patcher.exe" ready, one nor the contents of the following two sections in the ".. \ Linage II \" Directory.
".. \ With Suspenders – with stockings \"
or
Without Suspenders – Without stockings
in the directory
.. \ Lineage II \
. Copy
The above two directories for each contain a "system" and a "systextures" Copy the folder and, after the download asked of files (or the file. This can be beruhgt answer 'yes', since one of the "system" Folder has previously secured and in the "systextures" just a new file is added.
Now you can in the ".. \ Linage II \ system \" Directory the file "loader.exe start.
The Nude Patch should now work without problems.
Just all the female chars clothing or admire even in the creation of the Char nude patch. 😉
Possibly. it may be unto you for the start of the First Lineage II with the "loader.exe" this can start again as normal the l2.exe.
In my case I was able to log in though, and got in the char selection / creation, but in the game will be immediately kicked!
So, I'll  much Enjoy really felicitous in the nude patch for Lineage II – Cronical 3
Freelancer
Small  Nude Patch does not work on Win9x systems!