Diablo 3 nude mod with Blood Rayne style of Demon Hunter. Red patch tested nudepatch.net team with Diablo III ver. 1.0.8. Credits to Vergil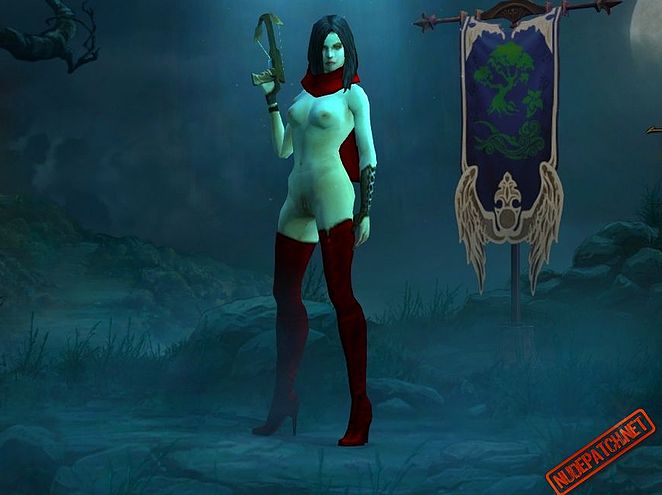 Requirements:
You need small soft – uMod ver 2 r49, get it here:
How to install – Demon Hunter in Red naked:
1. Close the Diablo 3. Extract the Demon Hunter's nude mod archive.
2. Run uMod with "Use global hook" option (Main > Use global hook).
Start Diablo, then Alt + Tab to desktop.
3. Then go to the file where you have your Diablo 3 Demon Hunter nude patch .dds files.
Select and drag them all into the blank space at the bottom of uMod program.
Alt + Tab and Diablo 3 will now reloaded with the Demon Hunter naked and in red sexy outfit . Enjoy!