Tomb Raider 2013  nude patch in low resolution.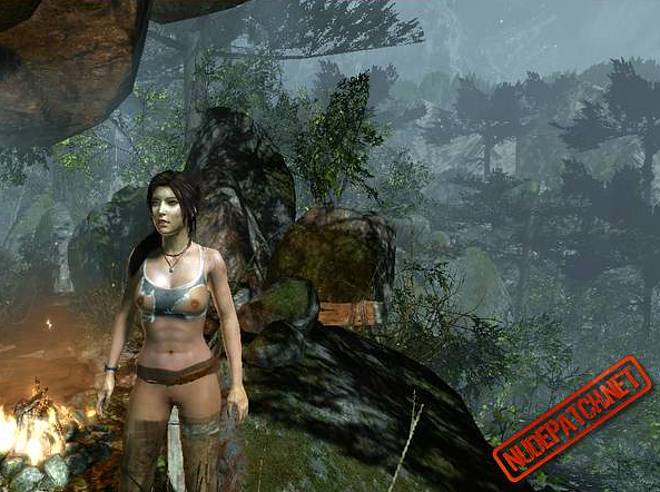 Credits to Gandalf. These are low resolution spec textures compiled together for those who struggle with copy paste method or have graphics cards that can't handle Tomb Raider 2013 higher settings. They work for 100% of the game.
You MUST use these settings for the mod to work:
. Otherwise, you can use the copy paste methed to copy these textures over your higher resolution textures.
Gandalf textures which start out with Lara dressed and moved to her being nude. These files have Lara start out nude. Be aware that there are buttons on Lara's Ass that can't be removed yet. Hopefully, a better tool will come along. If you get screen tearing, which is rare but possible, exit to main menu and then continue your game.
How ro install Tomb Raider 2013 nude mod:
1) Download Texmod and use DX10 patch .reg file (included).
2) Load and Select Mod.
3) Run Texmod and Enjoy nude Lara!