Let us be honest, Lara Croft is adventuring all this time in the same clothes, how come they never get damaged?!
This Tomb Raider 2013 nude mod solves this, by ripping her shirt and pants up nicely…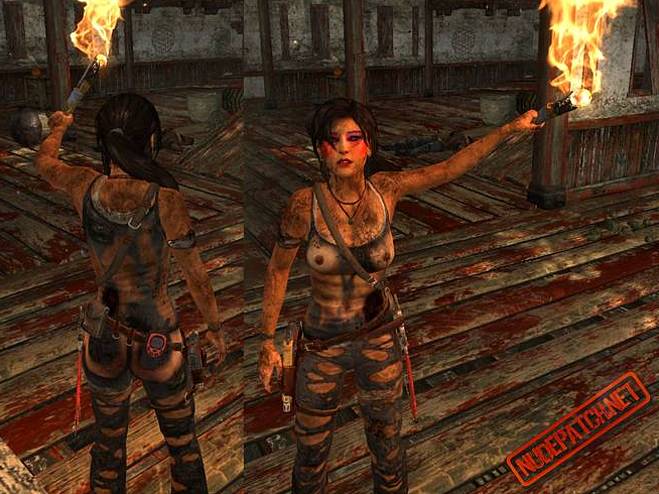 Credits to Mharius for this Lara croft TR 2013 bare patch.
+Ripped Revealing Lara's Shirt
+Ripped Stylish Pants
+Extra version when bloodied up
+Stylish Red Radio and Black, Red n Gold Gun
How to install Lara croft 2013 nude skins Dirty n Ripped:
To use it is necessary to run Tomb Raider 2013 in Directx9 and graphics options in High level!
__________
1) Download Texmod and use DX10 patch .reg file (included).
2) Load and Select nude Mod.
3) Run Texmod and Enjoy naked Lara Croft!