Mass Effect 3 nude mod.
I know, I know, "she" is a robot, but with those sensual shapes and forms she is just the perfect sexbot, so of cause this was bound to happen 😛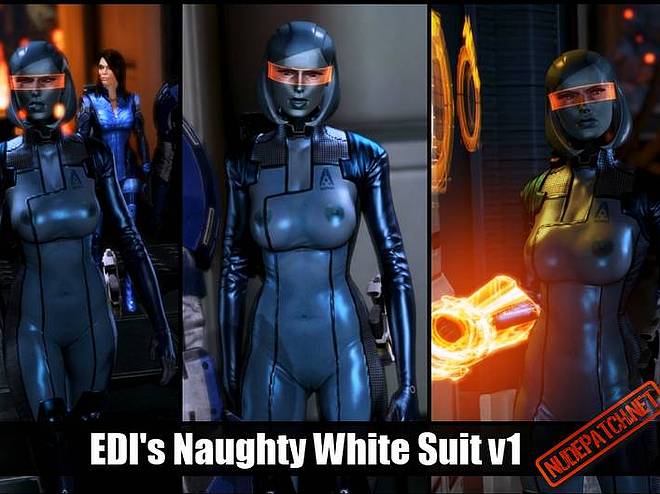 – EDI's Naughty White Outfit.
Please note that only the white EDI's outfit is affected by this retexture!
To install this mod:
1. Download  Texmod and start
2. Click on a folder, go to the. Exe file run
3. Make Texmod mode Package Mode.
4. Click on the  folder and select . Tpf file (EDI's Naughty Suit)
5. Click the Run button and the game will start with a new  MassEffect3 nude hack