Full Nude patch for bloodrayne, you can further optical elements on the
Screen view. To install the patch correctly is imperative to read the readme!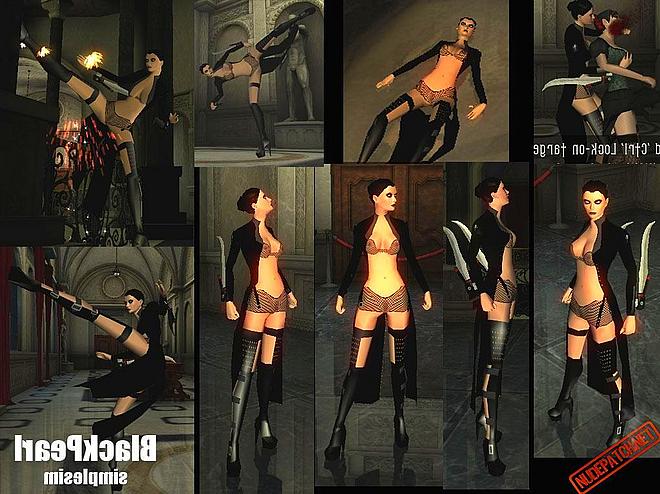 ***
Nude bloodrayne Black Perl v1.0
Black Pearl was a recolor on my transporter skin. How do you like rayne in black.
How you like it. enjoy!
Instructions (If you have not done so for the following…pls do it)
============
1. Go into BR2 Full installation folder and rename these 2 files :
w32ensnd.pod to language.pod
language.pod to w32ensnd.pod
2. Copy W32ENSND.POD into a backup folder.
3. Extract the included W32ENSND.POD into BR2 folder and overwrite the original.
Fair Usage
==========
For skinners- Do not edit on this skin unless permission given by me. Drop me a note at the download section of nude patch.net
I'd appreciate that you ask first.
Updates and new skins Nude bloodrayne Black Perl
=====================
Any update/new skins will be posted first at www.nudepatch.net
If you like this skin, please comment at the download section 🙂
______________________
skin by simplesim 😛