A very simple Bloodrayne patch Topless for BR2. More info in the readme file included.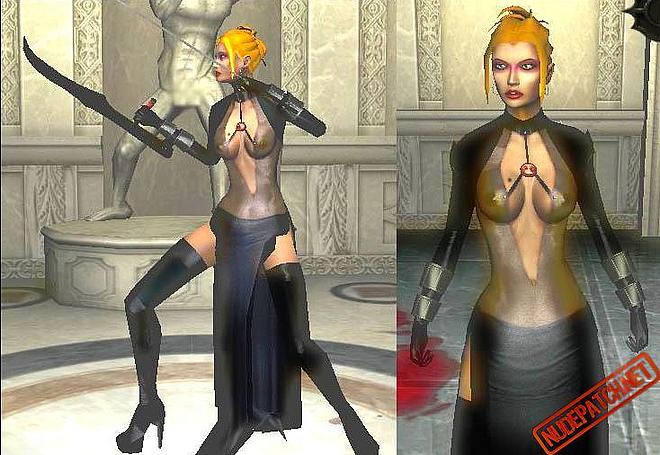 ***
Bloodrayne patch TOPLESS DRESS v1.0
AUTHOR: Blo0d
This is a skin in which many will love to use, I knew a few people who will snap this up in a second and use it, to use it you will need to do the following:
Go into your main br2 demo folder, make a folder called pod backups, then put a copy of "language.pod and w32ensnd.pod" in there.
Now go back to the br2demo folder and rename
language.pod to w32ensnd.pod
and
w32ensnd.pod to language.pod
Once this has been done, copy the the extracted "w32ensnd.pod" from the folder you downloadand overright the one in the br2demo folder, then run the game.
Download and ENJOY Bloodrayne patch Topless game!!!
————————————-
BloodRayne – © 2002 Majesco Games, Terminal Reality.