The patch changes the dress of Rayne in a net-like dress in blue.
Furthermore, you can see on the screenshot. Thanks to the author SimpleSim!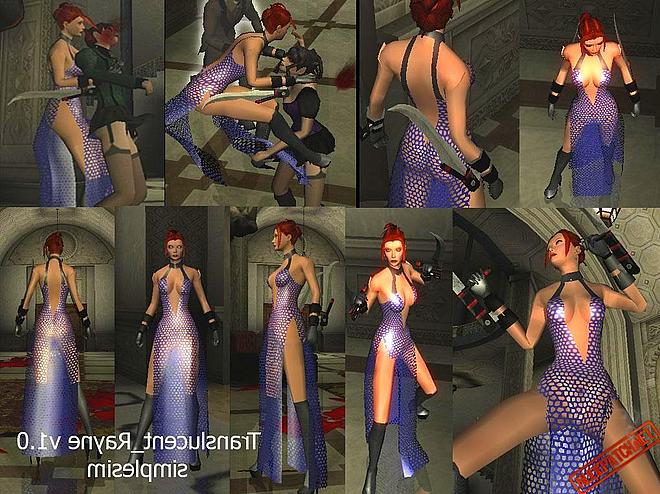 ***
Blue Net Dress Rayne Translucent_Rayne v1.0
Rayne in a translucent outfit. Menu selection at startup, set bumpmapping to off if you want to see Rayne in her translucent outfit. The skin is still playable even if you set bumpmapping to on, but then you will not be able to see Rayne in a gloss translucent outfit.
Hope you all like it.
Enjoy!
Instructions (If you have not done so for the following…pls do it)
============
1. Go into BR2 Full installation folder and rename these 2 files :
w32ensnd.pod to language.pod
language.pod to w32ensnd.pod
2. Copy W32ENSND.POD into a backup folder.
3. Extract the included W32ENSND.POD into BR2 folder and overwrite the original.