Here is a first Nude patch for Mass Effect. It can be applied to all female team in the NSC and the main character himself.
Thanks to AjuntaPall316 for it. 🙂
Note: Mass effect nude skins requires TexMod (Not included in the archive).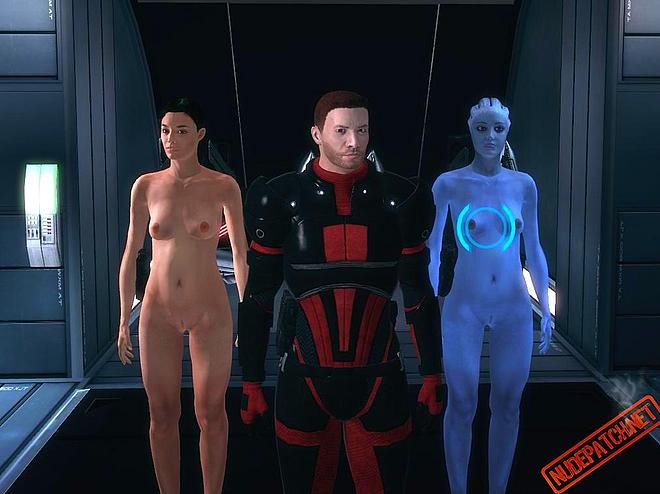 ***
Installation Mass effect nude skins:
This is a nude mod for Female characters created by AjuntaPall316
Step 1 !!!!!!!!!
go to where you have Mass Effect installed ie: C:/Games/MassEffect/
go to the folders: "BioGame\CookedPC\Packages\GameObjects\Characters\Humanoids\HumanFemale"
SAVE a COPY of either BIOG_HMF_ARM_MED_R        or       BIOG_HMF_ARM_LGT_R        somewhere you
know where to find it.
Step 2   Copy a 2nd "BIOG_HMF_ARM_NKD_R "  and RENAME IT to either BIOG_HMF_ARM_MED_R
or    BIOG_HMF_ARM_LGT_R
(Delete and replace the MED or LGT with the renamed NKD one.  THATS WHY YOU SAVE IT!)
Step 3   Load TEXMOD select the mod and start playing.  The nude texture will load up instead of the female
Medium Armor (BIOG_HMF_ARM_MED_R )   or Light Armor  (BIOG_HMF_ARM_LGT_R)  whichever you replaced
Some armors do not match the girls skin color.  This will help…
Shepard + Onyx armor = Stripper outfit
Anyone + Hydra armor =  Matches their skin color
Enjoy
-AjuntaPall316