An … ahem armor for female characters.
Enough said.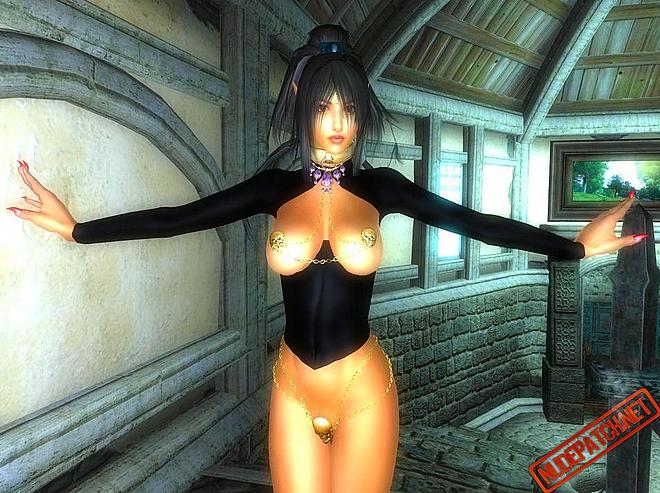 ***
HGEC nude elder Pain Bringer v1.1
Created by Bisquits
Contact: Teseyecandy.com
**Changes**
v1.1 Added Pain Bringer gloves in and fixed texture path on the H cup cuirass.
**WARNING**
These meshes have an extremely high vertex count and may not run well on some older systems.
So What's included in nude elder pack?
Pain Bringer Panties,
Pain Bringer Boots,
Pain Bringer Cuirass D cup
Pain Bringer Cuirass H cup
Installation nude elder:
1. Extract all the files from nude elder archive
2. Cut and paste Mesh folder, Texture folder, and Plug-in file into c:/Program Files/Bethesda Softworks/Oblivion/Data
3. Check BisPainBringer.esp in Data file.
You will find the Armor in a jewelry chest behind a rock directly behind the IC waterfront player house. This armor is rated the same as leather. I realize that not everyone will be interested in downloading this armor it is by far the most revealing work I will ever attempt, for those who do use this please enjoy.
Credits nude elder:
Exnem for creating original Exnem body
RAIAR for creating HG Eyecandy Body and Hellknight for bringing HGEC body into the US community
Apachii for the skulls
Alien_Slof for the collar
Aridale for the moving breast meshes
Thank Bethesda softworks for making this wonderful game
Thank all the Teseyecandy forum family