A package filled with different versions of a Nude skins for Lara from TOMB RAIDER UNDERWORLD.
Note: TexMod is also provided here. (Not included in TRU nudity skins pack)
A thank you goes here towards Tkon!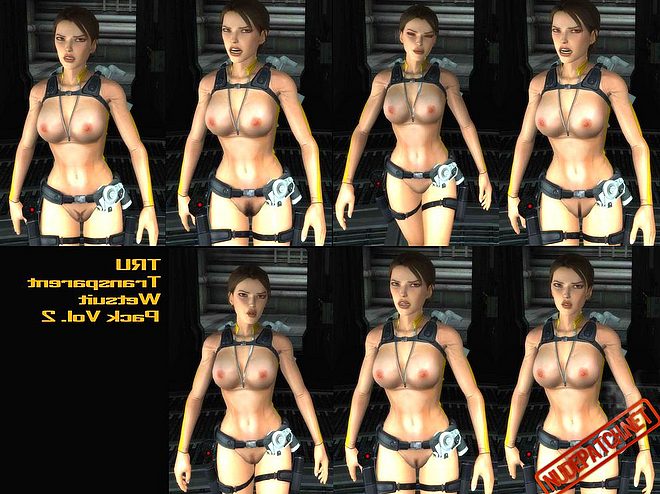 ***
TOMB RAIDER UNDERWORLD
—————————–
THESE TEXTURES ONLY WORK WITH TEXTURE SETTINGS SET TO HIGH!
MOD NAME:
Transparent Wetsuit Pack Vol. 2 (including Vol.1)
VERSION:
v 1.0
MOD AUTHOR:
TKone
Nudity skins pack DESCRIPTION:
Several full transparent Wetsuit styles + bonus bathing suit. Replaces the normal Wetsuit/bathing suit
INSTRUCTIONS TRU Wetsuit nudity skins:
To run this mod, choose the .tpf file you like and extract it into your Underworld directory.
Start TexMod and select your underworld.exe and the tpf file in the "Package mode". Click on "Run" to run the game.
Now load a level which can be played with the Wetsuit. Have fun.
HOW TO UNLOCK THE BATHING SUIT:
To unlock the bathing suit just play through the game once. Then you can check your PDA and select "Revisit Level". If you select the Mediterranean Level
you can play it with the bathing suit.