This is another Nude skins for Lara, in 3 different versions of shaving.
Note: Tomb raider underworld nude skins requires TexMod (Included in Arching)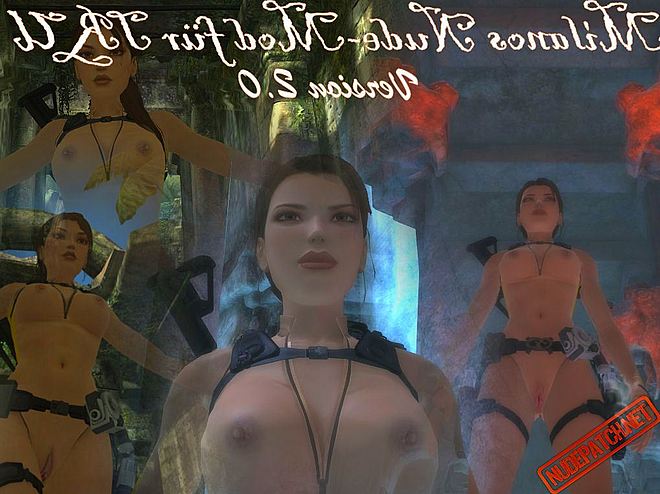 ***
Tomb Raider Underworld
———————-
Mod Name: Milano's TRU-NudeMod
Version: 2.5
Mod Author: Milano
Description:
This mod replaces the files with different short wet suit with a transparent suit.
You can either send the Lara then in the hairy or shaven version on adventure.
Attached are two Additional tools from different vendors:
With the small program TexMod you activate in Tomb Raider Underworld the mod and with the tool TRTTool: Underworld Explorer you can the game play influence accordingly and the to the latest version, you unto now  the adventure at the beginning of each mission you have for the mod pick out appropriate clothing and activate.
Instructions:
TexMod
——-
– Start TexMod
– Target Application pick under the program, which Tomb Raider Underworld launches
– Then click the Package tab mode
– Here you are looking for you out the appropriate mod (extension: *. tpf) for TRU by clicking on the icon of the folder
– Game afterwards to RUN
– Start the game …
TRTTool: Underworld Explorer
—
With this tool you can pick out right at the beginning of the game, his favorite collection of clothes to wear the Lara. If you have activated the appropriate mod, they for this act, the collection.
Starts a new act and they continue in clothing, you finish the game quickly.
– First you start this tool
– TexMod you activate the game with your mod
– Before the actual game begins, you change back to the desktop
– By such drop-Menu the right clothing for the mod out and activate the selection TRTTool Outfit
– Afterwards you change back into play
– Have Fun!!
This mod may be on different pages, where Nude Raider  is, for the general public are provided.
(German to English translation)
Your
Milano