BABE is a major release because many things has changed.
This Fallout 3 BABE patch will overwrite the fallout 3 default female body.
Raiders texture now shows up correctly.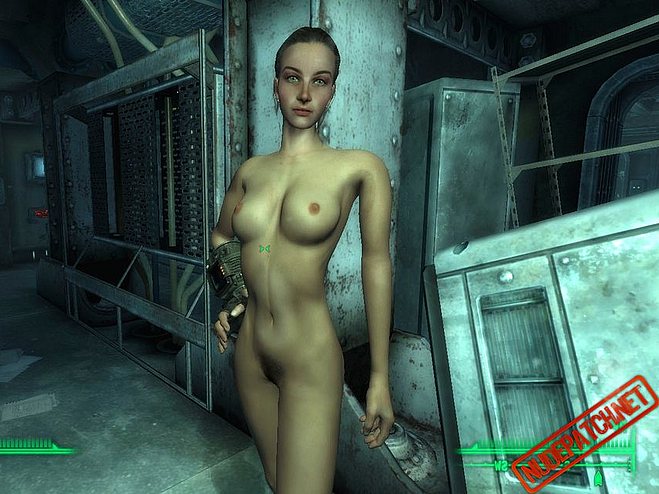 ***
FOLLOW THE INSTALLATION INSTRUCTIONS CAREFULLY
Introduction Fallout 3 BABE mod
This version has a higher poly count, so I do not recomend on low-end PCs.
If you are updating from a previous version you will need to update your archive invalidation (see installation)
Installation  Fallout 3 BABE patch
unpack the content of the zip folder inside your fallout 3 data folder.
if you do not have an ArchiveInvalidation file, create a text file with this name (ArchiveInvalidation), at your fallot 3 folder (not the DATA!!!) and put the following lines in it:
meshes/characters/_male/femaleupperbody.nif
textures/characters/female/upperbodyfemale.dds
textures/characters/female/upperbodyfemale_n.dds
textures/characters/female/upperbodyfemale_sk.dds
textures/characters/female/handfemale.dds
textures/characters/female/handfemale_n.dds
textures/characters/female/handfemale_sk.dds
textures/characters/female/handfemale_1st.dds
textures/characters/female/handfemale_1st_n.dds
textures/characters/female/handfemale_1st_sk.dds
textures/characters/raiderfemale/upperbodyfemale.dds
textures/characters/raiderfemale/upperbodyfemale_n.dds
make sure you have binvalidateolderfiles is set to 1:
Go to your documents, my games, fallout 3, and open fallout.ini, press ctrl+f and find "binvalidateolderfiles", without quotes, if its equal to 0, change to 1.
### Terms of Use BABE mod ###
This mod, including all files in it (meshes and textures) are IPs from me and Luchaire, so it's use is solely for personal use on the game, any reupload or edit of this files are FORBIDDEN without prior permision from me and Luchaire.
### BABE mod Known Bugs ###
None for now
### Thanks ###
Luchaire for the amazing texture job!!
Luchaire and keelr82 for the name =D
Colourless for the tool to fix dismemberment
thanks Malo for the cloth tutorial, it helped a lot
Jaysus for being very helpfull at the forum!
Niftools team, for being so dedicated on their Fallout 3 BABE mod tools
Bethesda for the great game