A Full Nude patch for Rayne and MYNC.
Others can be found in the readme.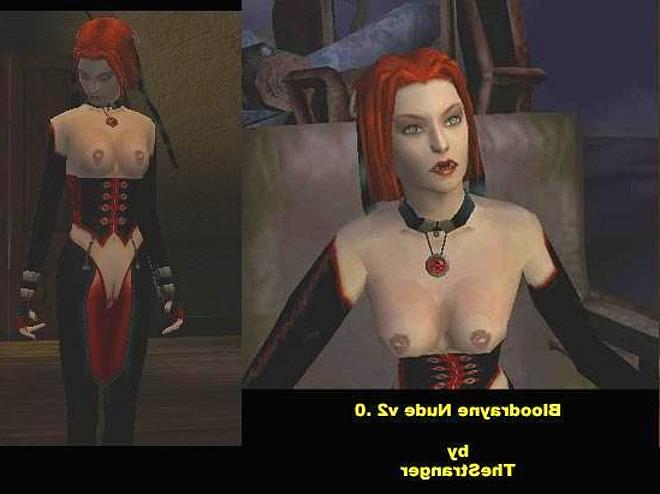 ***
Bloodrayne Nude V2.0
Author: TheStranger
Date: 21/08/2003
Modifications to v1.0:
– Bumpmaps contain
– Glossmaps contain
– Raynes & MYNC are gone 😉
Copyrights:
I created the skins or mods without my permission dьrfen
neither changes or otherwise manipulated in some way
or offered on other sites to download!
Installation:
1st Unzip the NUDE.POD Bloodrayne directory (eg C: \ Bloodrayne)
2nd the PCpod.ini with a text editor (before securing a backup)
3rd Writes the number NUDE.POD
4th  the number in the directory (if there is 6, it file in 7)
5th Save and finish
Uninstall:
1st Delete NUDE.POD