This is one of the most visually Full Nude patches for Rayne and MYNC.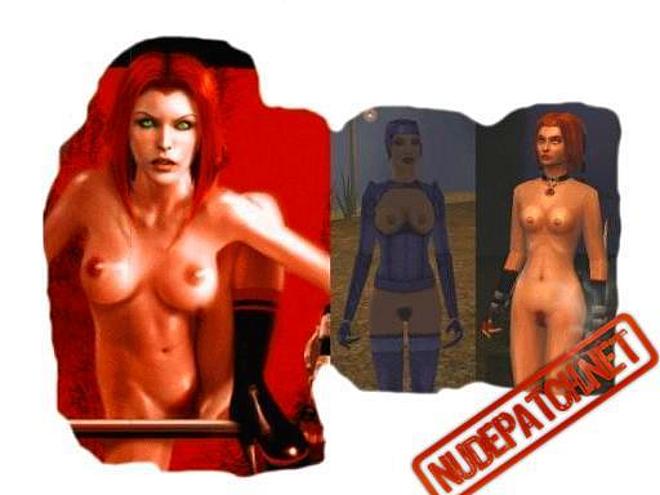 ***
Nude Skin by Denadin  3/2005  Version # 2
================================
BloodRayne Full Cd and Demo versions of the game.
—————————————————————————
A patche where you can play the game as:
Fully Naked BloodRayne
A Topless Butcheress and a Nude Mynce wearing a sexy "Blue" outfit!
Bonus! A sexy map for the training level with nude vampire art.
In later versions I plan to add more artwork to each level.
Installation Rayne nude patch
==============
Copy the files "Nudes.POD" and "NudeRayne.POD" into your BloodRayne or Demo
folder, choose the right "PCPOD.ini" from "full" or "demo" folder and copy (overwrite) the
original one in the BloodRayne-Folder.
Credits:
===========
Many, many thanks to RangedWeapon for creating his original Title and Menu
backgrounds for this nude patch!!!
I use the BloodRayne Skinning tool v.1 (brskinning-tool.rar) and
photoshop to create the nude patch.
Sorry, you must be over 18 years to
join.
This nude patch can be distributed freely as long as it is
unaltered, in its original form and credited to Denadin.