Second round of the NP of Denadin successful.
Still Full Nude but this time with a little more clothing.
The thanks goes to the author Denadin!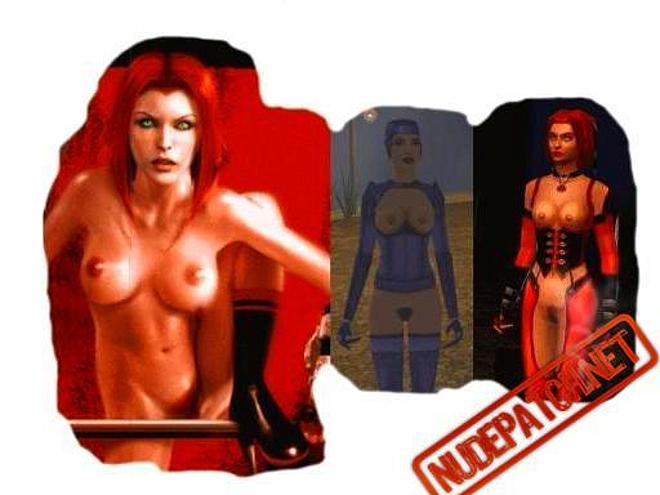 ***
Nude Skin by Denadin  3/2005  Version # 2
================================
BloodRayne Full Cd and Demo versions of the game.
—————————————————————————
A patche where you can play the game as:
Sexy Naked BloodRayne in Red Dress
A Topless Butcheress and a Nude Mynce wearing a sexy "Blue" outfit!
Bonus! A sexy map for the training level with nude vampire art.
In later versions I plan to add more artwork to each level.
+++
Installation BR nude mod
==============
Copy the files "Nudes.POD" and "NudeRayneRed.POD" into your BloodRayne or Demo
folder, choose the right "PCPOD.ini" from "full" or "demo" folder and copy (overwrite) the
original one in the BloodRayne-Folder.