Apparently this is a multiple outfit for Bastilla.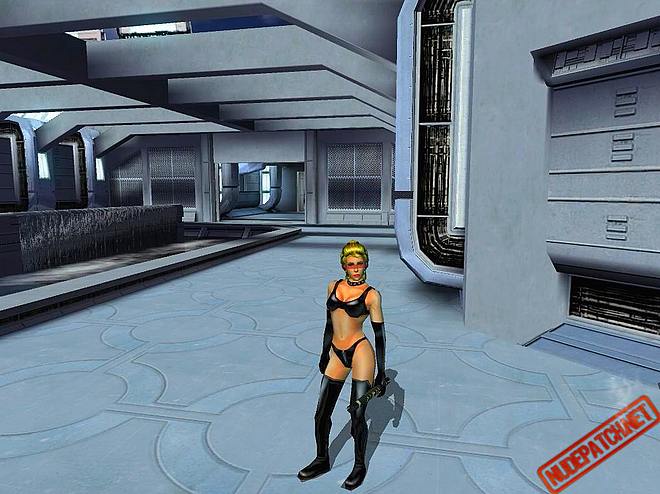 ***
Black Widow Bastila – by Hamanu2012
*******************************************************************************
FILES INCLUDED:
P_BastilaH04.tga – Brown Hair.
P_BastilaH04.tga – Blond Hair.
P_BastilaH04.tga – Black Hair.
P_BastilaBA01.tga – Black Widow Outfit.
P_BastilaBA01.tga – Newer Black Latex Outfit v1.2
3 Screenshots in .jpg format
Readme.txt file
INSTALLING:
Copy your choice of hair color and outfit files into the override directory.
A Few Words:
This is the second mod I've submitted to pcgamemods. Initially I was going to use
the same chrome/latex effect I used before, but instead I blended/shaded most details by hand
this time around. Hope you all like it. Out of popular demand my next project will be for TSL.
Anyone inclined to comment or make a suggestion write here in comments. Also,
if you would like to use or improve any of my mods or graphics by all means go for it. Just give me credit
where applicable. Be easy everyone!
Thanx:
A hearty salute to those all those modders out there who spend many long hours spicing up our games and
adding even more hours of replay! Also, special thanx to Fred Tetra for making KOTOR Tool.