Hereby, the Legend-Suit is designed by Lara permissive. Recommended. 🙂
Note: Comfortable Lara Legend mod requires TexMod (Not included in the mod pack).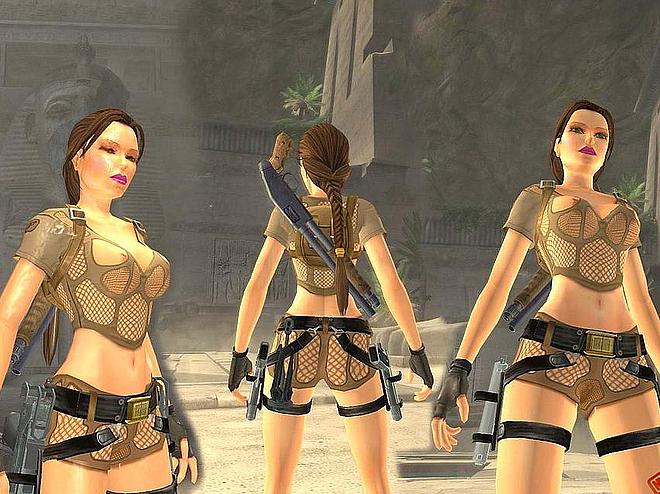 ***
TOMB RAIDER ANNIVERSARY
—-
MOD NAME:
Lara in new Legend suit. Green eyes, a touch of makeup. Same suit that the original, but more "comfortable". Modified dirt/wet effects. Deleted few hints markups. Fixed problems with the face (bad join with the neck) .It's the Legend suit.
As the wet/dirt effetcs are designed for this suit, they probably look weird with the other suits.
VERSION:
v 2.95
MOD AUTHOR:
Teto
DESCRIPTION Lara Legend mod:
This mod is inspired by the original Lara in Tomb Raider.
INSTRUCTIONS:
To run this mod, place the tpf file into your Tomb Raider Anniversary directory and run with texmod.