With this package, the female characters are put into other outfits.
Note: This Suit Elika nude mod requires TexMod (Not included in the archive)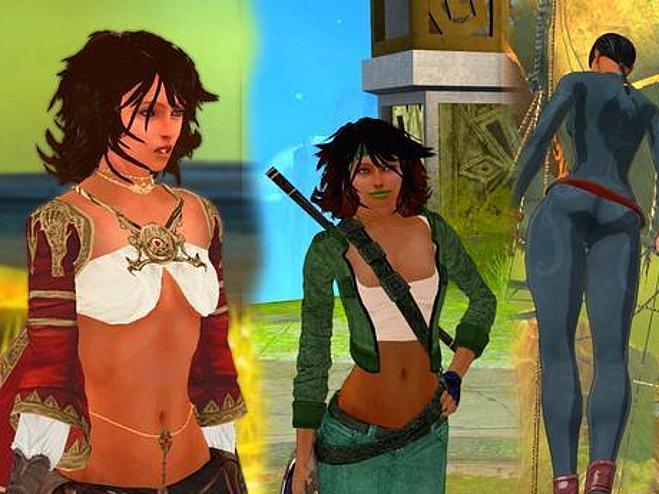 ***
PRINCE OF PERSIA 2008 Elika nude mod
MOD NAME:
All female characters in different suits or colors:
Elika in black, red and gold. Black bra/pants, red top and gold jewels.
Farah in a skin-tight catsuit (Elika with the same top).
Jade with green make-up and a matched bandanna, like the character in the original hit.
'Prototype' with good hair color.
Blue or purple eyes.
VERSION:
v 1.00
MOD AUTHOR:
Teto
DESCRIPTION:
This Elika nude mod is inspired by the original female characters in Prince of Persia 2008.
INSTRUCTIONS:
To run this Elika nude patch, place the tpf file into your Prince of Persia directory and run with texmod.