The name suggests, nude patch-half for the characters Jora and Livia.
He changed the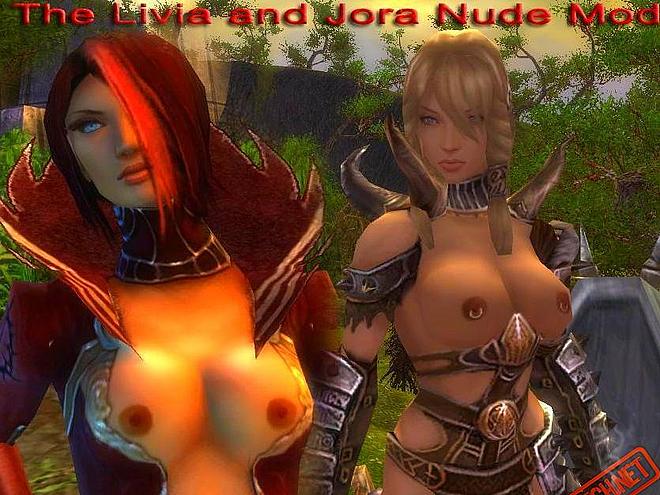 .
Note: This Guild Wars patch requires TexMod (Not included in the archive).
***
Guild Wars Nude Patch INFO:
This mod changes the TexMod Standard outfit of Livia and the Brotherhood armor of Jora to a more revealing version:)
Simply load the. Tpf up using the program TexMod.
How to get brotherhood armor for Jora:
Jora's normal armor will not be changed by this mod, as it's mesh simply did not work with a nude mod.
To get the Brotherhood armor for your hero, you will have to play until you reach the outpost "Central Transfer chamber".
There, you can either buy "Cloth of the Brotherhood" or earn it in the "Glint's challenge" mission.
You can not then give it to Master Armore Corinthians to make your Jora only topless.
Known bugs:
Same as with all mods that use TexMod screen, sometimes a texture can cover your.
This can be fixed by disabling and re-enabling the post processing effects and maximizing or minimizing the game.
A shadow bug also appears sometimes, setting your shadow detail to low fixes the problem permanently.
Have fun!