A … eh armor. The picture says enough.
Note: Exnems Body Mod is needed for Oblivion full armor nude patch.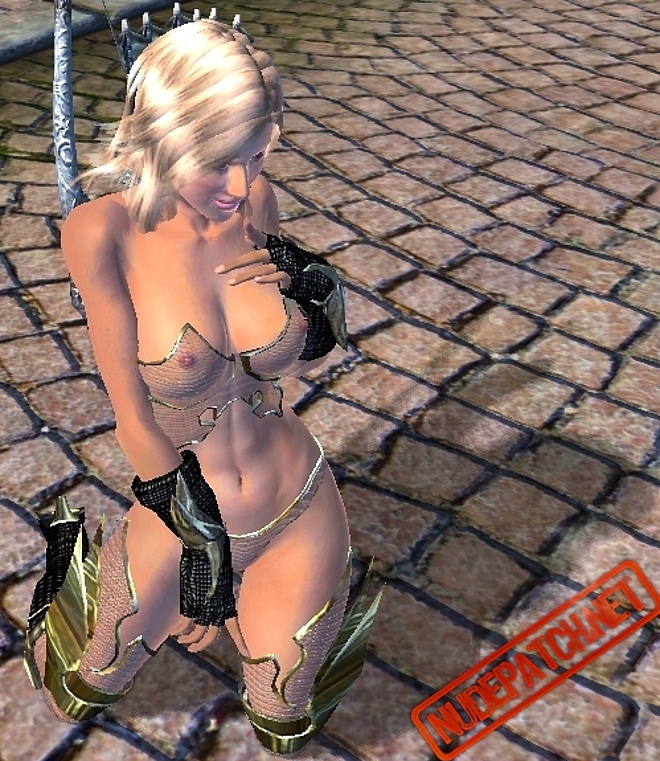 ***
Deceiver Armour for Exnems Body mod – v 1.0 – by Oxolotl
—
Retextured see-thru version of the Seductress armour (which is a retexture of Exnem's Amazon Armour). For the people of Exnem's forum who wanted me to release it.
Details Oblivion full armor nude mod:
The armour is worn by a deadly assassin who wanders about somewhere near Bawnwatch Camp. She has a nice aim with her bow and won't think twice about luring you in and then destroying you. She has a powerful attack, but with some reflect damage gear she may go down quickly. If she is too tough let me know!
Armour details:
Bra
Gloves
Greaves
Boots
Around Elven level for armour, this could be upped if wanting a higher level light armour for people to use, again let me know!
Credits:
——–
Exnem – Female body mod and original armour
Growlf – Steel Mesh Texture
Koldorn – Trim Textures
Oxolotl – Ha!
Raiar the original HG body
MadCatt221 for the upperbody muscle enhancments
Acdale for the lowerbody muscle enhancements and HGEC meshes
Installation Oblivion nude mod:
Extract and place esp plus both folders (textures and meshes) in your Oblivion\Data directory. Activate esp and go play.