This is a combination of sexlivion_0.4a xdarkness_lovers_3.55 and additional poses, sounds, and spells.
Warning: This Darkness mod is a beta version.
Warning: This oblivion nude patch is in German.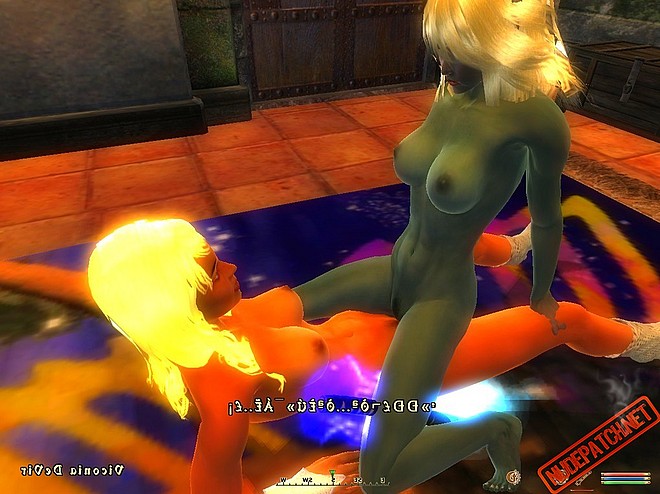 ***
ADULT CONTENT!!!
DISCLAIMER:
I take no responsibility for anything this oblivion nude patch does to you. Do not use this mod if you disagree with my statement.
DESCRIPTION Oblivion nude patch:
This oblivion nude patch is a combination of sexlivion_0.4a & xdarkness_lovers_3.55. I added some extended functions for sexlivion, and additional postures, sounds, spells to xdarkness_lovers.
Use console -> set ae to [x], to adjust the experience scale for sexlivion.
This is a semi-finished oblivion nude skins. Unfortunately I won't continue working on it. Welcome further improvement to this oblivion nude mod by anyone.
(btw all quest conversations are in Chinese)
INSTALLATION Oblivion nude skins:
Extract all files to Oblivion\Data\
(If you already installed sexlivion and/or xdarkness_lovers, deactive their .esp files)
AUTHORS:
unknown (author of sexlivion), xdarkness (author of xdarknesslovers), addk1k (that's me)
CREDITS:
yoshiyo, a9214, and many others, especially some Japanese guys @2ch.
Remind me if I forgot somebody.